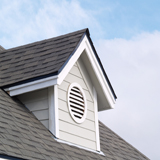 Many people who suffer from seasonal allergies, asthma and other respiratory problems stay inside to help alleviate them. According to the American Lung Association, central air conditioning is a great way to control indoor allergens. Air conditioning systems help to control humidity levels, as well as filtering out allergens.
If you are very sensitive to allergens, however, air conditioning alone may not be enough. Although pollen is one of the most common allergens, there are other air particles that can be just as dangerous indoors. These include:
Dust mites
Pet dander
Dust
Mold
Other Micro-Organisms
Installing state of the art filters to your existing air conditioning system can go a long way toward cleaning your air of these dangerous particles. This can reduce or even eliminate the symptoms of those who are particularly sensitive.
Our team has experience in increasing the overall filtration of your heating and cooling system. We are also able to install germicidal UV lights that will kill even more yeast, mold, bacteria and viruses. By adding these to your existing filtration system, you can effectively turn your air conditioner into a whole house air purifier.
Because of its role in your home, your heating and cooling system determines the health of the air that you breathe inside your home. Keep your air as clean as possible by installing these filtration mechanisms. Give us a call today for more information or a free estimate.
For Whole House Air Purifier Services
Call Now (800) 513-3580