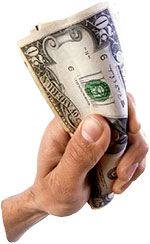 If you are interested in replacing some of your old heating and air conditioning components with more environmentally friendly units, we would be happy to talk with you. Many homeowners can save up to half of their monthly energy bills by upgrading to the most efficient models on the market.
It is our pleasure to give you information, a free estimate, or advice when it comes to upgrading and improving your heating and air systems.
If your existing systems require repairs, we can provide you with a written recommendation and estimate for the repair of your current HVAC system. This costs a small fee.
While repairs may have a smaller up-front cost than replacement, replacing inefficient units with newer, more efficient ones can save you money in the long run.
If you are not sure whether you should repair or replace, call us today. We would love to provide you with all of the available options, as well as our professional recommendation.
For HVAC Consultations on Cost Savings
Call Now (800) 513-3580