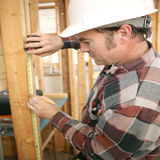 New construction projects present situations that may require experience, skills and equipment that are not necessary for standard HVAC service. We have a highly skilled and experienced team that has all of the tools and resources necessary to complete your new construction jobs on time and to your complete satisfaction.
HVAC Contractor for New Constructions
We are a fully licensed, experienced HVAC contracting company that will ensure that all of your jobs are completed quickly and within budget.
For HVAC New Construction Services
Call Now (800) 513-3580